We took the boy to see Father Christmas at our local garden center yesterday, he didn't know what quite to make of it at first.

But soon realised Father Christmas had hair like Mummy (but coming from the chin!) so like he would with mine, he gave it a good tug.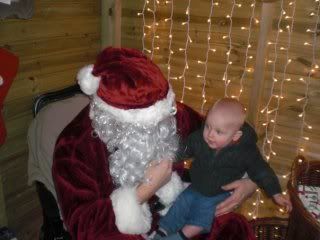 And then posed for the camera..