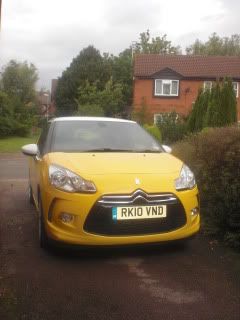 Citroen
sent us a rather funky yellow
Citroen DS3
Sport for the week of the MADs (Mum & Dad Blogging Awards) so that we could try it out and share our thoughts on using it as a family car. I have never really been a fan of 3 door cars and even more so since Oli came along, maybe it is just the lazy side of me which just doesn't really fancy pulling seats forward to allow someone to get in the back. When the other half told me that the DS3 was a 3 door , I do admit to letting out a sigh. The thought of trying to squeeze a toddler that doesn't like being put in his car seat is my idea of a nightmare.
But in the case of the Citroen DS3, I was wrong. Seeing as we were taking Oli with us to Butlins in Bognor Regis, putting the carseat in was one of the first important tasks for us. The front seat easily glided forward allowing me plenty of room to fit both the seat and put Oli into it once it has been fitted safely.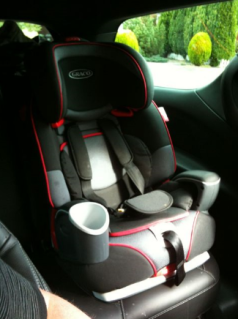 I noticed more safety features whilst fitting the seat such as air bags left , right & centre. 2 rear Isofix child seat anchorage points which impressed me as it is not yet mandatory for cars to have Isofix points built in but the DS3 had them. This make life so much easier for parents with Isofix car seats as it will just plug straight into the Isofix points.
The car gives you an audio/visual warning for unfastened seat belts which I can see be a handy feature with older kids where you rely on them to do their seat belts up.
The car has automatic door and boot locking (when in motion) and automatic re-locking after 30 seconds. Transponder Immobiliser and lockable fuel cap. The D sport also has the security feature of an anti-theft alarm.
We put it through the drive-through-McDonald's test where we both got meals which came with drinks, so we looked for storage holders and found some in the door passenger pockets. For me this was less unsightly then having one just sticking out from the dashboard somewhere. As well as storage pockets in all the doors, there is also a handy boot net for your bits & bobs.
I would of happily traded in our car any day for the comfort of the DS3. It came with digital air conditioning , electric front windows , scented air freshener and the seating was just pure luxury. As a mother to a messy toddler I was impressed at how easy the material was to clean. The passenger seat was height adjustable and we had a front central arm rest which provided some fantastic comfort for our journey down south. We connected our ipod using the USB auxiliary socket which provided us with some great in-car entertainment . Steering mounted controls so the driver had the option of controlling the music volume. We had iphone connected via the box bluetooth syste , this is a great hands free feature which means no annoying headset or fiddling with buttons. Six speakers meant even Oli in the back could dance/sing along with Mummy to her cheesy music.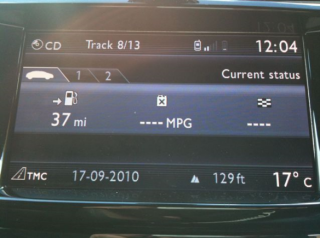 The multi-function onboard computer was rather impressive from the sat nav to the speed features. It was easy to control and navigate around. I did feel that having the inbuilt sat nav was much more safer then having a loose sat nav which not only leaves a mark on the window but also leaves your car vulnerable to thieves.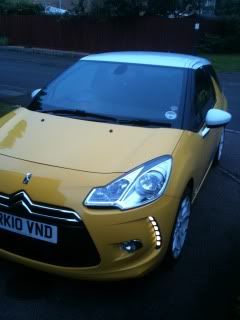 The car had interior mood lighting as well an illuminated courtesy mirror. With the outside lighting & visibility, we had LED diodes, halogen headlamps, front fog lights as well as rear fog lights, reversing lights and 3rd brake light.
Everything impressed me about this car, and there is not a fault I could find with it. It was a smooth ride as well as a comfy ride. Oli had lots of room in the back to move his legs and kick around, so as a family of 3 we could happily use it as a family car.