Would it be strange for me to say I've never really had a proper pair of grown up shoes?My choice of shoes are usually some tattered skate shoes, animal print dolly shoes or flip flops. When I first saw the Hotter Shoes website, I could never imagine me wearing a pair of those shoes. I would admit to thinking that the shoes were more of the older generation but then that was before I saw them and tried them on in the flesh.
I got sent these to try out…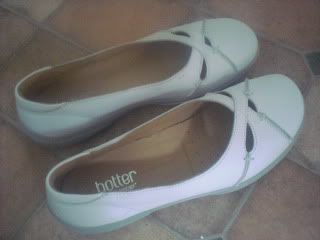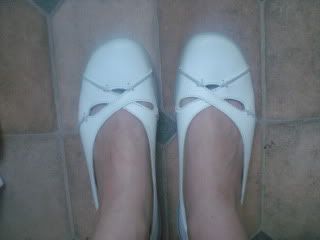 What did I think?
I adore them! I don't think I've ever worn a pair of shoes as comfy as these before. Great for both cold/warm weather, went great with jeans and now it's summer I've found myself wearing them with shorts/skirts.
The shoes are breathable which is a must have now that the sun has arrived. The comfort is fantastic; it's like your walking on air. The soft footbed makes it feel you're not wearing any shoes at all, I've not suffered any blisters or tightness like I have with other new shoes.
There's plenty of room for my toes so they don't feel squashed and the shoes have moulded perfectly to my foot shape. You don't need to break these shoes in, ready to wear with comfort as soon as they arrive.
If your looking for a pair of comfortable shoes, then Hotter Shoes is the place to go. They are Hotter Shoes!